A Day Out With Lindsay Peoples Wagner
From getting her start as an intern and assistant at Teen Vogue, to becoming the Editor-in-Chief at the same publication, Lindsay Peoples Wagner has earned success in her own terms. Meet the young mogul who's pushing the industry forward with her commitment to diversity, greater representation, and inclusion.
Q/A
Q. DESCRIBE YOUR STYLE IN THREE WORDS.

Q. RM OUTFIT YOU COULD LIVE IN FOREVER?

Printed dress and simple heels.
Q. WHO IS YOUR STYLE ICON?

A combo of Sarah Jessica Parker and Tracee Ellis Ross.
Q. FLATS OR HEELS?

Q. DESCRIBE IDEAL #OOTD?

A midi dress, light jacket draped over my shoulders and 4 inch heels with a tote bag.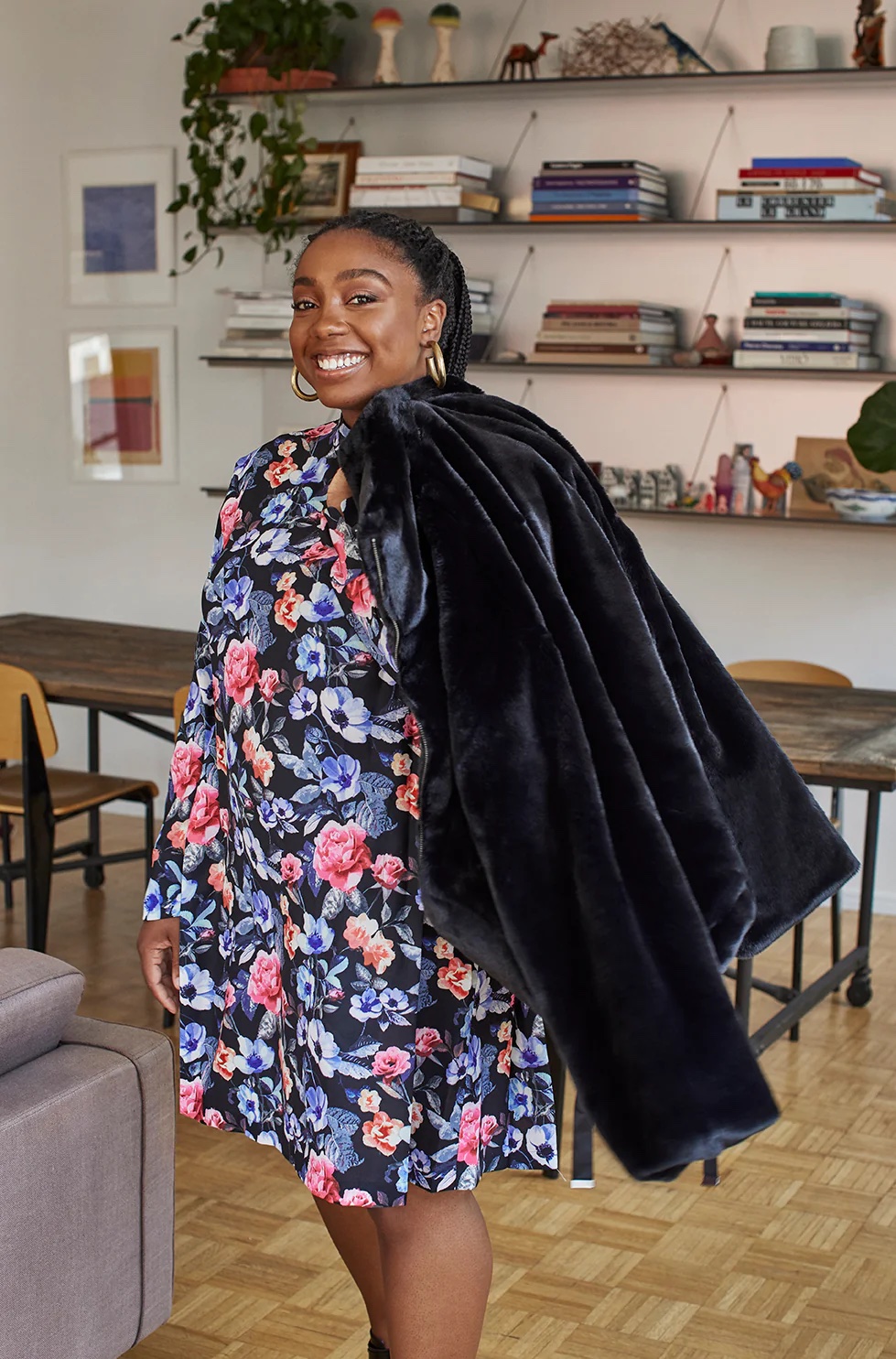 Q. WHAT'S THE BEST PART OF LIVING IN NYC?

That you can live the life you really want without hesitation.
Q. WHAT'S YOUR FAVORITE SPOT IN THE CITY?

I love just getting lost on the weekends, going to different museums, and giving my mind a break from social media.
Q. WHO'S YOUR FAVORITE PERSON TO FOLLOW ON IG?

My assistant, Asia! She's the most hilarious person I know.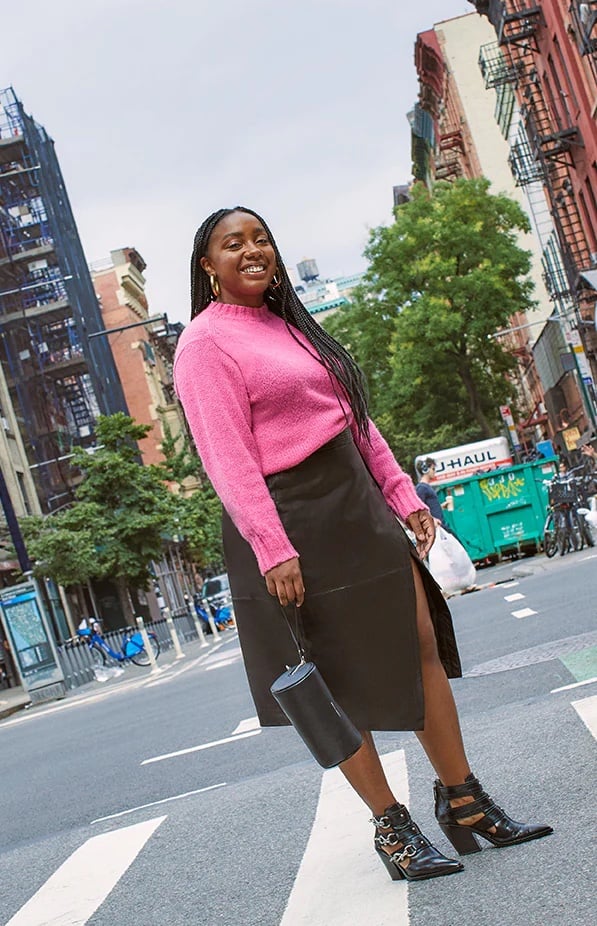 Q. WHAT DO YOU LOVE ABOUT YOUR CAREER?

That I have the platform to be able to help people and change the culture of fashion.
Q. WHAT DO YOU FIND THE MOST CHALLENGING ABOUT YOUR CAREER?

The pace is now constant; there's always something to do and somewhere to go, so it's hard to find a balance with personal time.
Q. HOW DO YOU DE-STRESS?

Taking walks, calling my family, and reading.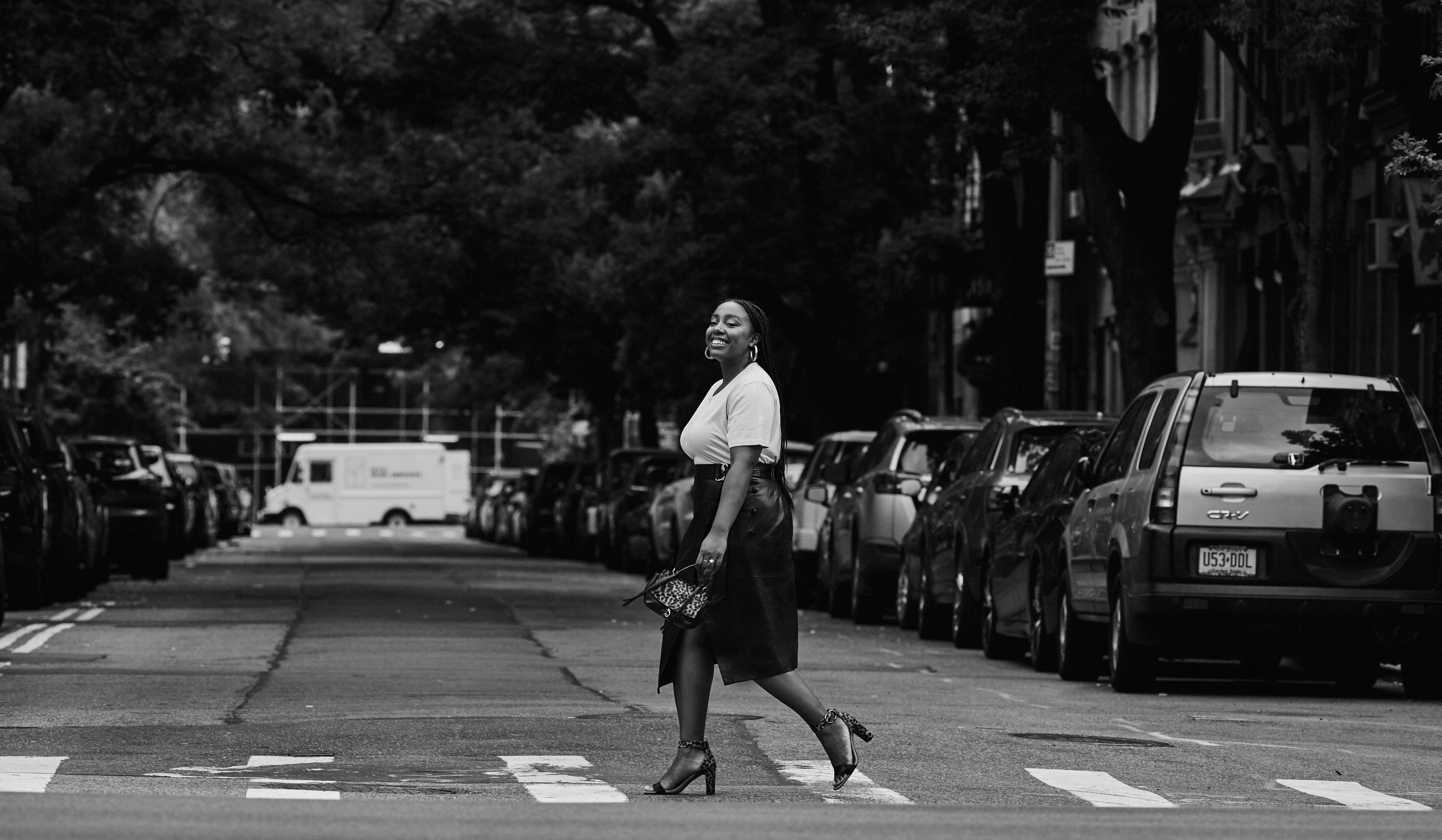 Q. WHAT'S YOUR FAVORITE SHOW TO BINGE?

Q. WHAT IS YOUR FAVORITE RESTAURANT?

Q. WHO OR WHAT INSPIRES YOU?

Q. COFFEE OR MATCHA?

Always coffee - I hate matcha!